PACKAGING DESIGN
Hail Merry's original branding included a plethora of artistic pieces that spoke to the founder's story. Hearts, angels, clouds, vines, and halos were all part of her vision, and I strove to implement them while guiding towards simplicity.
THE COMPANY
Hail Merry is an award winning national natural food brand sold in Costco, Whole Foods, Safeway and OMNI hotels.
SALTED BROWNIE MERRY BITES
As featured on Virgin America flights.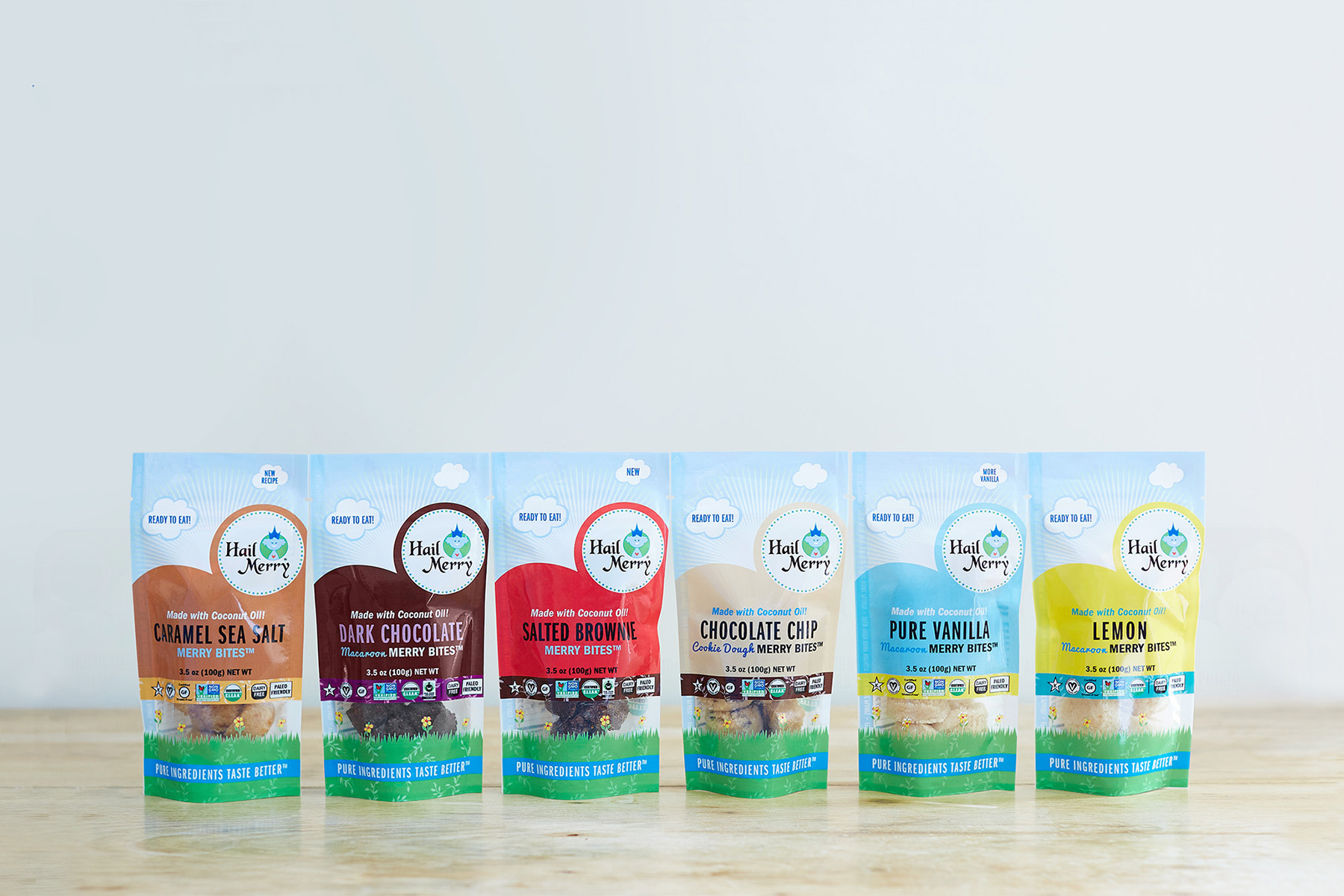 Photography by Jill Broussard
ILLUSTRATION
I created a plethora of playful illustrations at Hail Merry for use in various print and digital campaigns, as well as for a project with the Michael Graves Design Group.